Equus UK Client Conference
12 May 2022 | London
Global Mobility is evolving faster than ever before. Move types are changing, regulations are in constant flux, employees require increased support - all while mobility is being asked to do more with less. Register now and find out new strategies to evolve and transform your mobility program.
Learn, Discover, Share
This year's Client Conference gives you to the opportunity to connect with the Equus community in-person or online. While we would love to see you all in-person, we understand that's not an option or preference for some, and to accommodate, we will be streaming some of our live sessions for clients to join virtually.
With a comprehensive agenda that spans a range of topics - from product training, to practical use cases, and industry insights - your entire team will discover new strategies to help evolve and transform your Global Mobility program.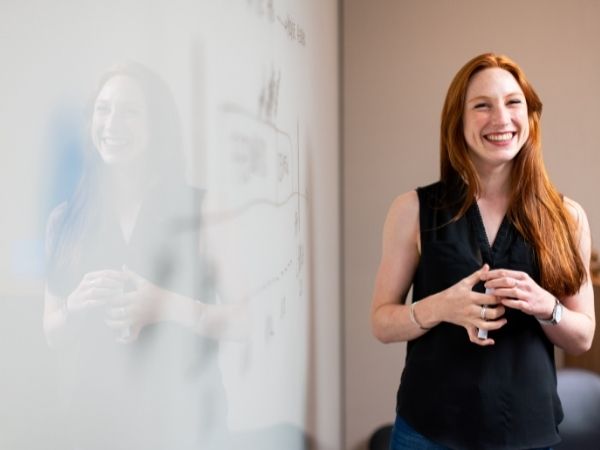 9:00-9:15
Welcome & Getting to Know Your Peers
9:15-9:30
Roadmap
The Equus Roadmap
9:30-10:15
General Session
The Evolution of Mobility + AIRINC Benchmarking
The role of the Global Mobility function has undergone a seismic change over the last two years and the scope of activities our teams are responsible for has widened as a result. Learn how Mobility's role has changed to adapt to new challenges and working arrangements, and how to create a growth mindset and culture of adaptability within Mobility teams to support your business.
10:40-11:25
Strategic
Top Trends in Mobility in 2022 & How to Tackle Them with Technology
10:40-11:25
Practical
Employee Empowerment
The ability to provide access and tools to allow employees to work autonomously is a growing trend globally. During this session we are looking at practical ways using AssignmentPro clients can implement and adopt features to transfer that empowerment to the employees.
10:40-11:25
Learning
Golden Rules – Make life easier using Business Rules
11:30 - 12:15
Strategic
Leveraging Project and Group Cost Estimates to work with Talent Management
This session will be a discussion of AssignmentPro's new Project and Group What If Cost Estimate functionality and how to strategically leverage it with your talent management organization during the selection process and/or a project bid process.
11:30 - 12:15
Practical
Making the Switch from Portal to Landing Experience
In this session we will explore how the landing experience mobilizes your team and strategies to help you make the switch and empower your users.
11:30-12:15
Learning
AssignmentPro Tips & Tricks Special Edition
13:10-13:55
Strategic
Making Mobility More Sustainable
This session will dive deeper into the measurements and reporting of the environmental, social and governance aspects of sustainability, including dashboards we are creating within the Equus Ecosystem.
13:10-13:55
Practical
Managing Permanent Establishment Risk for Mobile Workers
Learn how the activities of mobile workers can create Permanent Establishments impacting corporate tax compliance, and see how Pinpoint can help.
13:10-13:55
Learning
Check for a Pulse – Using AssignmentPro to gauge Employee happiness
14:00-14:45
Strategic
Leveraging EOR and Employee Relocation to Enhance Employee Experience and Retain Talent
Hear Wayfair's strategy to use Employer of Record (EOR) services to hire talent in remote working locations, prior to permanently relocating them. You'll walk away with both strategic and practical tips for internal communications and more!
14:00-14:45
Practical
Data Analytics Journey
Wherever you are in the data analytics journey, join this session to walk through some key checkpoints to evolving the data available to you. Learn how to increase operational efficiencies and support decision-making processes with facts by transforming and updating your data analytics strategy.
14:00-14:45
Learning
Make your data work for you – Build a Dashboard
15:10-15:55
General Session
The Value & Importance of Workforce Contingency Planning
17:15-17:30
Conference Wrap-up & Action Planning
Location
etc. Venues St. Paul's
200 Aldersgate
London, EC1A 4HD


What are the COVID protocols?

We will follow COVID guidelines as per the UK government. Masks will be available throughout the event as well as sanitizing stations. Additionally venue protocols can be found here.
Is there a conference app?

Yes, we will have the same conference app for both the online and virtual conference option. You will receive an email to download the app after you register for the event.
How do I get to the venue?

The UK Client Conference is held on the second floor of etc. Venues St Paul's:

etc. Venues St. Paul's
200 Aldersgate
London, EC1A 4HD

Train, bus and parking directions can be viewed here.
What meals are provided?

Breakfast, lunch, and reception (snacks and appetizers)
What if I don't know if I'm attending online or in-person yet?

No problem. You can still register now, just select the appropriate answer in the registration form. Email globalconference@equusoft.com as soon as you know that you'll be attending in person or online, and no later than 2 April.
Will slides and recordings be available after the event?

Most session slides (pdfs) will be available to attendees after the event. Streaming sessions will be recorded and available post conference as well.
Who do I contact with questions?

You can contact the Equus marketing team with any questions: globalconference@equusoft.com